Extremely fast, ultra compact and effective.
These types of printer are compact, robust and their lifespan is particularly long. In other words, they are worthy representatives of high technology. These printers are fast (up to 400mm/s), intelligent (integrated system of control at point of heating), practical ("Quick changes" to replace the print head quickly), economic ( saver of film transfer), precise (resolution of 300dpi) and flexible (a series of accessories adapted to your needs).
New tendencies come in the market: the cut-printing... The kind of indispensable machine for the signalling system and the safety.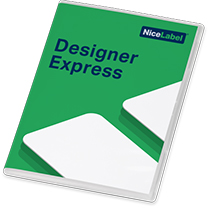 We can also supply you software or update to take advantage at most of your printer. (Management of database, variables, creation of bar code, numbering).
It can arrives that we have second-hand or demonstration equipment to sell. Consult us.